So I have successfully completed a Windows HLK Test process and got a hlkx package out of it. I had created it unsigned.
I tried uploading that package to the partner center but they wouldn't accept it. Through further googling I found out it needs to be signed afterall.
We have a dedicated machine for signing in our company. On there we installed the Windows HLK Studio (Not the controller) and tried to sign it with the certification-dongle plugged in. But that got us the following error: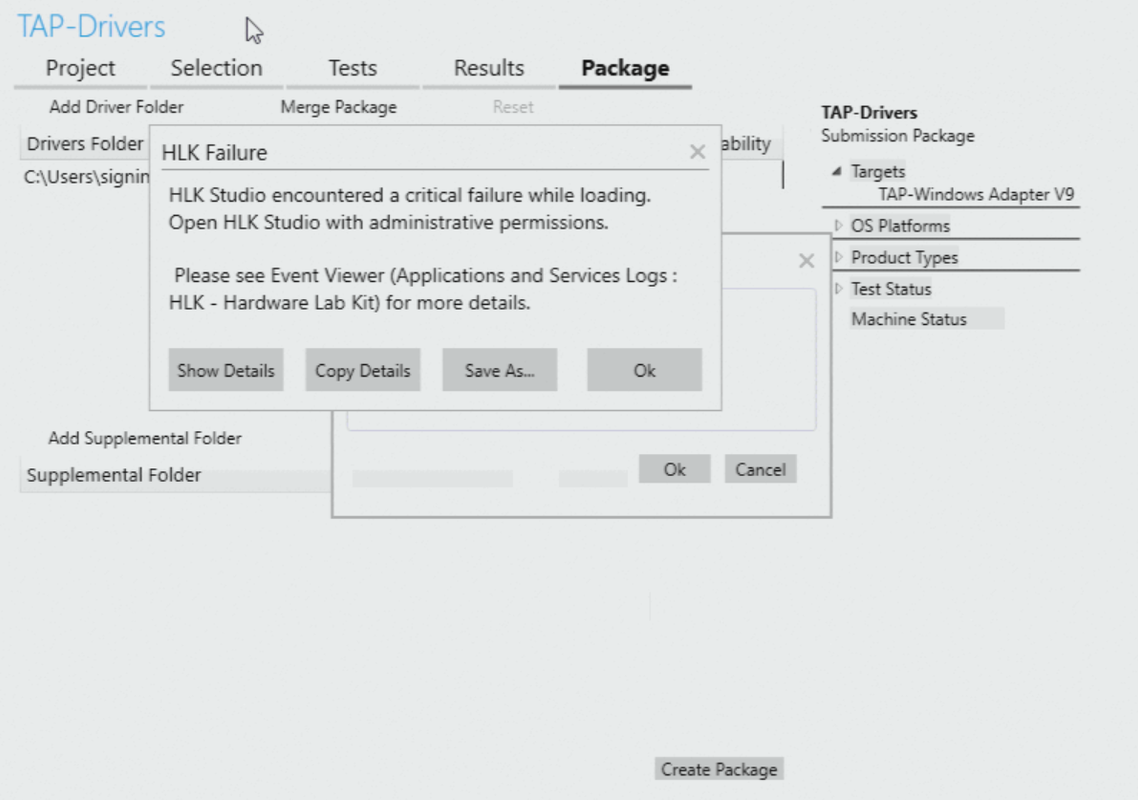 And the following Error-Details:
We tried running the studio with administrator privileges, but still the same error.
The Error Message clearly says
"Der OID-Wert war ungültig."
"The OID-Value was invalid."
Does that hint towards something being wrong with our ceriticate?
I couldn't find anything on this online. Pretty stumped now.